The Lashon Academy Mission is to prepare culturally diverse students to be self-directed learners and responsible global citizens by fostering academic excellence in a multilingual and service learning integrated environment.
Dear Current and Future Lashon Leopards, 
It is an honor to introduce myself as the TK-5th grade Administrator of Lashon Academy Charter School. I am so proud to be a part of such an incredible learning community, and look forward to serving the students of Van Nuys! Each year brings the promise of a renewed dedication, focus, and energy to the mission of teaching and learning. Our commitment to student academic excellence will develop children who are: self-directed learners, responsible global citizens, and productive members of the global community. 
After more than 13 years in the field of education, with excitement, I always look forward to welcoming our students; watching them develop into great leaders and thinkers. The Lashon Academy staff has always made a priority of working together as a caring and compassionate learning community through expertise and action. The best interests of our students are at the center of our purpose. Join us in ensuring the success of all of Lashon Academy's students.
GO LEOPARDS!
Mr. Ryan McMorran
TK-5th Administrator
Dear Current and Prospective Lashon Parents,
I am honored to welcome you to our school, where we believe that children need to know who they are and how they learn in order to become exceptional citizens. Every day I enter these doors to a place where critical thinkers and creative learners thrive!
With guidance from inspired, professional, and passionate educators, children are encouraged to learn and understand the unique nature of their own natural talents. We are a community that nurtures, supports, and inspires children by blending traditional educational philosophy with innovative and progressive instruction. We are proud to be a learning environment that celebrates diversity, and believes that the things that make us different as individuals make us stronger as a community.
This website is intended to give you a glimpse of what Lashon Academy is all about. I invite you to visit us and take a look at what learning within a community feels like.
Go Leopards!
Alejandra Roman
Middle School Administrator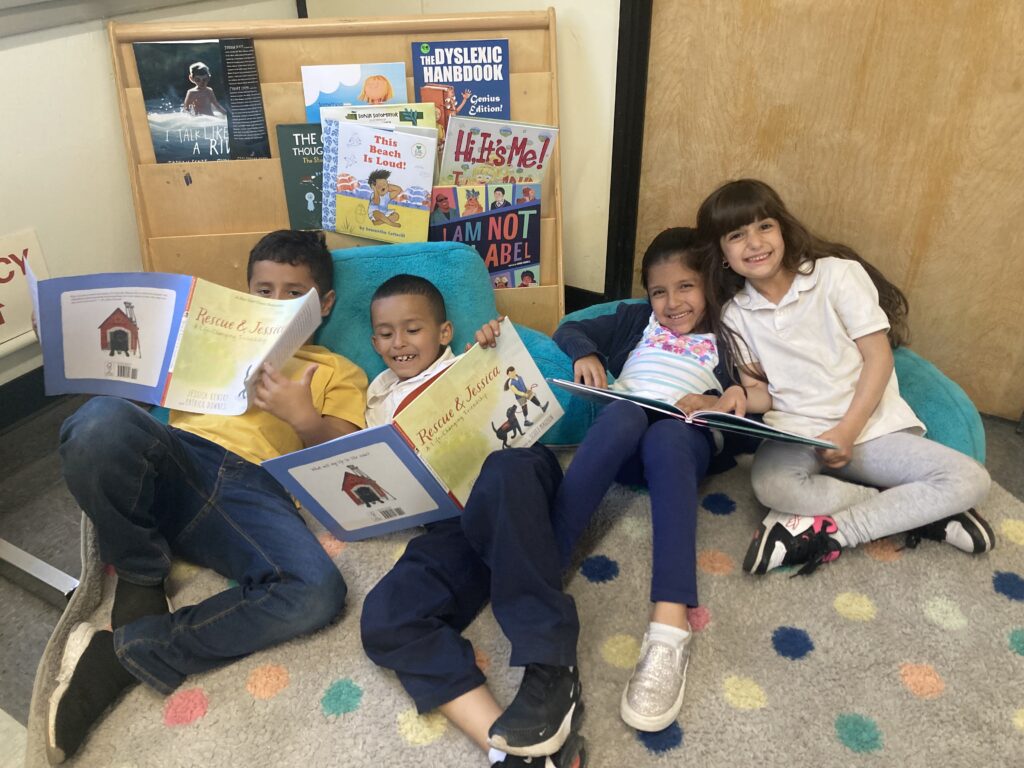 In a workshop environment, infused with Modern Hebrew, students will demonstrate proficiency in English and Modern Hebrew, and will be actively engaged in local and global service learning.