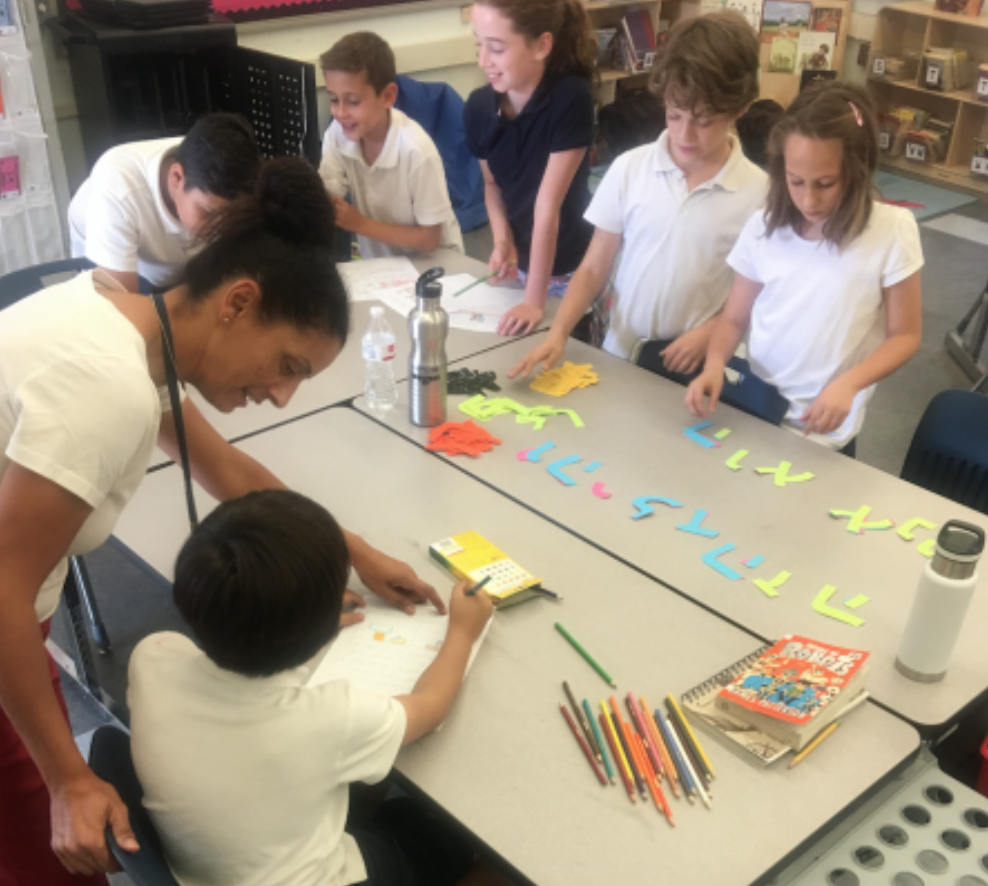 Hebrew
At the heart of our school's mission is to provide an innovative language program that supports students to become proficient in Modern Hebrew. We support this mission through a partial-immersion environment in which we use the Hebrew language in various aspects of the school program and curriculum in addition to a daily period of formal Hebrew instruction. Selected subjects, such as art, music, social studies and physical education are conducted in Hebrew and English through a co-teaching model with both an English-speaking instructor and a Hebrew-speaking instructor. All formal and informal communication between students and the Hebrew instructor are exclusively in Hebrew. For example, all meals at Lashon Academy (snacktime and lunch) are looked at as instructional opportunities and are conducted in Hebrew.
We recognize that language acquisition often happens in a non-linear way. Students can often listen to and recognize Hebrew words long before they are comfortable using them in their own writing or speaking. Therefore, we use the "Proficiency Approach" to teach the Hebrew language. The Proficiency Approach assists students develop at different rates in all four language skills: listening, speaking, reading and writing.
Lashon Academy's dual language program is built on findings from major educational research studies. Research shows that children gain academic advantages when they begin the study of a foreign language at an early age, not the least of which is their development as individuals who are bilingual and bi-literate. The American Council on the Teaching of Foreign Languages (ACTFL) has documented that language learning supports academic achievement, provides cognitive benefits to students, and affects attitudes and beliefs about language learning and other cultures. Research also shows that language learners develop a more positive attitude toward the target language and/or the speakers of that language, as well as speakers of languages other than their native language.