Lashon Academy Supply Lists & Arrival and Dismissal Plan
Click here for Supply Lists: Finalized Lashon Classroom Supply List 18-19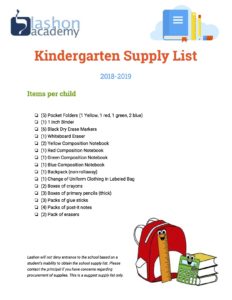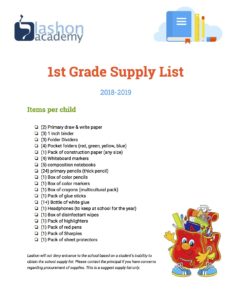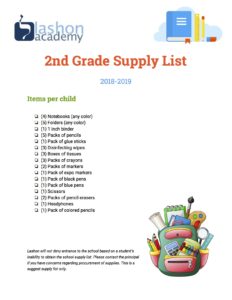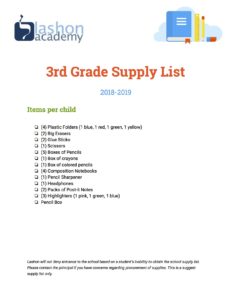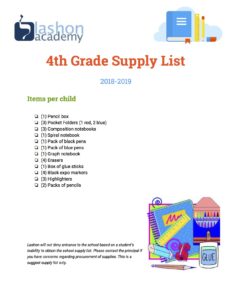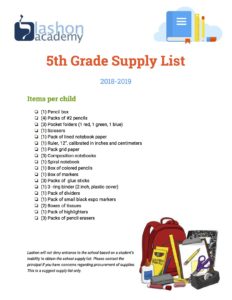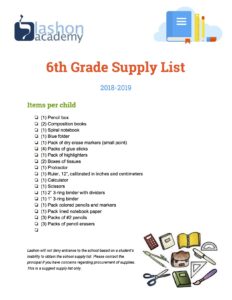 Morning Arrival 7:30am-8:00am
Where: Main Entrance on Kester Av
Step 1: Drop off Students on Kester using Valet Service
     Valet opens at 7:30am and will remain open until 8:00am
     Please follow all signs and directions for the safety of all students and staff
     Breakfast will be served to students placing a monthly pre-order between 7:30am-7:50am.
Students will eat breakfast at the breakfast area
Step 2: at 7:55 Students will line-up outside the 400 classrooms
Step 3: Teachers will escort students to class promptly at 8:00am
     Valet drop-off will close at 8:00am.
Students arriving after 8:00am will need to be walked by a parent to the Lashon Academy front office.
Dismissal Procedures 3:15-3:30pm
School gate will open at 3:10pm. Student dismissal will begin at 3:15.
Where: Gate Entrance on Kester Ave. (Near the intersection of Kester and Cohasset)
Procedure:
Step 1: Parents will use the gate entrance on Kester Ave. and park on the street to walk into the school. The gate entrance will be opened at 3:10pm.
Step 2: Please walk to your child's classroom. You will pick-up your child from his/her classroom teacher at 3:15pm.
Step 3: At 3:30pm all students not picked up will be brought to the Lunch area.