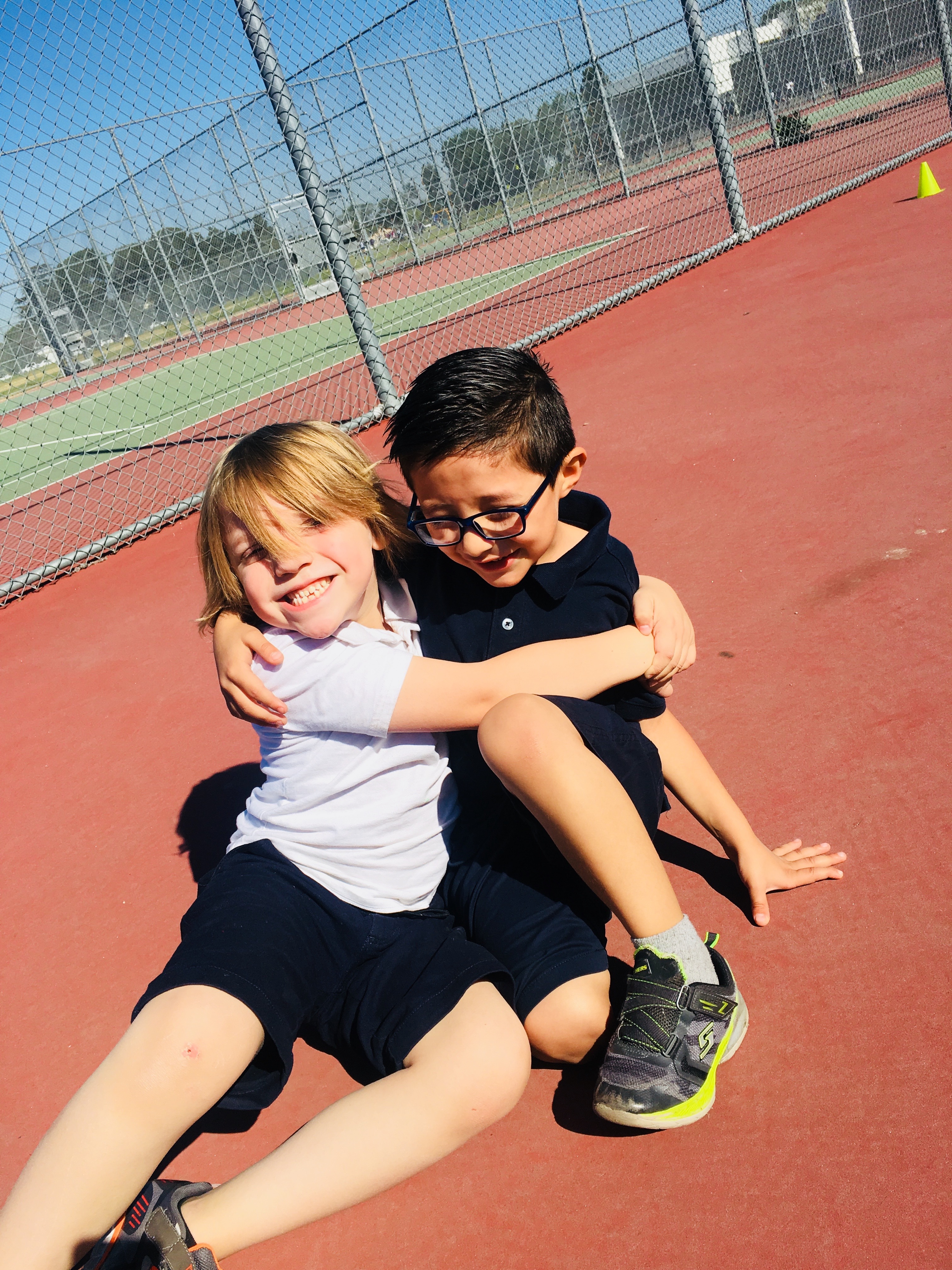 Educational Philosophy
EDUCATIONAL PHILOSOPHY
The founders of Lashon Academy Charter School believe that education should prepare students to take personal responsibility for tomorrow's world. Thus, Lashon Academy Charter School will provide its students with the academic and personal foundation necessary to successfully pursue advanced studies and achieve continued personal growth as ethical and informed global citizens.
In order to accomplish this, Lashon Academy Charter School, an independent elementary charter school, will offer an academically rigorous K-6 curriculum, which includes intensive instruction in Modern Hebrew. In addition, Modern Hebrew language and culture will be integrated during social studies, science, and physical education. Students will be active learners and engaged in experiential, inductive, hands-on learning—i.e., learning that is focused on higher order thinking and addresses individual needs of all learners through differentiated instruction. Lashon Academy Charter School's rigorous academic program will foster college and career readiness in a 21st century, globally competitive society.
What It Means to be an "Educated Person" in the 21st Century
"Whereas, In order to globally compete in the 21st Century, today's students need to develop linguistic and cultural literacy and functional proficiency in one or more world language"
The 21st century world necessitates that we develop students who are college and career ready. College and career readiness anchor the Common Core State Standards for English Language Arts and Literacy in History/Social Studies, Science and Technical Subjects. Furthermore, as a member of a multicultural society, a person must be committed to understanding, respecting, and promoting acceptance of the differences and similarities of individuals and other cultures. One must be able to solve problems through collaboration and communication, using skills that allow them to adapt to changing environments and diverse populations.
Previously, education addressed the needs of the "Industrial Age" which was characterized by the need to learn prescribed facts by rote, to follow standard procedures and directions from higher authorities to be productive in adulthood. Currently, in the "Information Age," facts, figures, and information of all types are readily available, but constantly expanding and updating. Workplace challenges require flexible and adaptive thinking; there rarely is a single correct answer; and problem solving is commonly a collaborative process.
Lashon Academy Charter School will offer a rigorous academic program and will engage students to develop as global citizens. Lashon Academy Charter School integrates service learning in the curriculum to reinforce values of citizenship, community and social responsibility. Moreover, given the increasing globalization of the world economy that has created a large need for the workforce that can communicate in multiple languages, Lashon Academy Charter School's intensive focus on the acquisition of a foreign language is significant. Lashon Academy Charter School believes that an educated productive citizen of the 21st century will demonstrate the following:
• Awareness about the world
• A foundation of knowledge about what it means to be a global citizen
• Fluency in more than one language
• A focused comprehension of world communities that will serve as a springboard for multicultural appreciation
• The ability to apply information learned in the classroom to one's personal life and the world
• Leadership skills and the ability to relate well with peers and rally peers to help achieve common goals